On Ya Bike Tour 2008 Vlog
Posted: 30/08/2013 by Rob Sawyer. (link)
Living the dream
Posted: 13/09/2012 by Rob Sawyer. (link)
Been a while...
So it has been a while. A good 10 months or so since I played a gig last. Needed to step away from the tour lifestyle, recoup some energy, and focus on a few other things in life for a bit. But the time has come. Its only a small one but I'm gunna be hitting the stage this Thurs night 19th Jan at Baha Tacos in Rye Vic. They make a mean feed and the crew is down to earth and full of good vibes. So come get amongst it and watch me stuff it all up for the first time in a while. Cheers
Rob
Posted: 18/01/2012 by Rob Sawyer. (link)
Lose Discover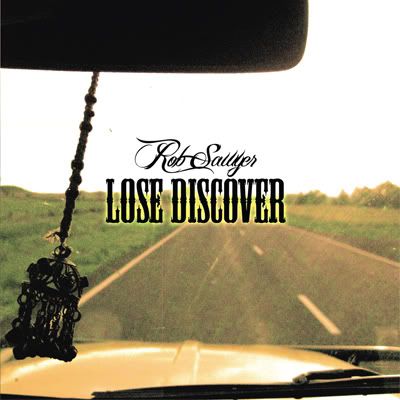 I canít wait any longer. And I hope a heap of you out there canít either. Thatís it! Iíve decided to release the new album ďLose DiscoverĒ this Thursday night, 10th March at the Northcote Social Club. Itís a long time since Iíve had a new recording and this ones been ready for for a while now. Iím really proud of it, and its killing me just sitting around. So lets celebrate! Come along to Northcote and grab yourself a copy! Hope you love it as much as we do. For those that came to the shows in Adelaide and Sydney, thank you so much. We had a great time and the album will be available online very soon!
Posted: 08/03/2011 by Rob Sawyer. (link)
Download 'Come Our Way' on iTunes


Grab the latest single 'Come Our Way' from the forthcoming album 'Lose Discover' due to be released later this year. Click the image above to download!
Posted: 11/02/2011 by Rob Sawyer. (link)